Spiritual Direction FAQs
Why Spiritual Direction?
To challenge your present set of circumstances, or the status quo, with authenticity
How can Spiritual Direction assist me in living authentically?
SD provides a creative space for re-calibrating
SD offers needed pauses when moving forward with next steps
SD explores dreams that lead to wonder and possibilities
SD encourages metaphors and symbols to break down dualistic thinking
SD identifies and supports spiritual awakening
SD allows time to work through lingering judgments or persisting grief
SD gives a prejudice-free place for considering triggers, their origins and affects
What is Spiritual Direction?
Each session is distinctive, because every person is unique. In a broad sense, Spiritual Direction is a relationship between two people, each seeking intimacy with Infinite Love. The "director" creates a sacred space for the directee to talk through the things that are pertinent to his or her journey. The director asks non-leading questions that encourage the directee to embrace attentiveness, rather than constantly striving toward an outer measurement. Together, the director and directee look at how Abundant Life may be prompting or leading the session. Spiritual Direction may also include rituals of letting go, so that the directee can move forward.
Spiritual Direction, at it's best, is coming home to one's truest self.
How does Companioning differ from Spiritual Direction?
Companioning sessions are looser. When words are not the preferred processing style, hiking, bodywork and creating art offer kinetic, tactile and visual ways to examine our lives. Companioning sessions are typically done in person.
What does a Spiritual Director do? Is it like being a coach, counselor or mentor?
A Spiritual Director holds a sacred space and asks questions, allowing the directee to process life experiences, decisions, dreams or grief.
A Spiritual Director provides a safe, listening place and asks neutral questions that may assist the directee in settling into the Sacred within.
A Spiritual Director figuratively, pushes the walls of confined spaces, allowing the directee to be more attentive to Mystery.
A Spiritual Director companions a directee in discerning how to move forward.
A Spiritual Director offers a listening presence. The title, Spiritual Director, is as ancient as it is misleading.
A Spiritual Director joins the directee, on his or her journey, rather than coercing the person to a point of view.
A Spiritual Director assists a directee in letting go of problem solving when Life is begging attentiveness, trust and awe.
A Spiritual Director remains present to the directee's journey without the intention of setting goals or solving problems. The why (authentic living – becoming present to and trusting the Sacred within) is the director's primary focus. How to live authentically and what is standing in the way always relates back to the directee's True Self begging for freedom.
A Spiritual Director appropriately asks pertinent, even provocative, questions, believing that Truth resides inside each directee.
A Spiritual Director does not assume the position of counselor. Spiritual Direction offers a nice companioning track to a directee who is going through counseling.
At this point, a Spiritual Director would ask, "How would you compare and contrast Spiritual Direction, Coaching, Mentoring and Counseling? Where do you see Life or Love in each?"
Am I a candidate for Spiritual Direction?
If you answer yes, or are intrigued by any of the following questions, you may want to consider Spiritual Direction or Companioning.
Are you restless?
Has success left you wanting something deeper?
Does small talk exhaust you?
Do you long for extended times in nature?
Are you considering a major life change?
Have you sensed an ongoing desire to challenge status quo?
Do you yearn for intimacy with Life?
Are you holding back or dumbing down, in order to keep the peace or belong ?
Have you erased one, or more, of your previous dividing lines, because you are becoming more inclusive?
Does union with Infinite Love draw your attention more than outer measurements of approval?
Are your problems bigger than your tried and true answers?
Have you sensed Mystery beckoning you?
Do you find descriptions of God, or a Higher Being, insufficient?
Are you mentally pushing the parameters of a long-held belief system?
Have you found yourself oddly drawn toward suffering?
Do you operate from the fringes, not quite belonging, because your ideas are different or your thinking is expansive?
Are you willing to admit or even embrace your shadows, rather than thinking that you must completely overcome them, to be worthy?
Have you lost interest in answers, preferring questions and possibilities?
Do you challenge status quo with authenticity?
Are you discovering that in recognizing your shortcomings, you are more compassionate toward others?
Have you caught glimpses of a gift in what other people have pointed out, to you, as a fault?
Are you intrigued with the lives of mystics?
Is there a cost for Spiritual Direction?
Most Spiritual Directors charge a fee for their time. Some Spiritual Directors suggest a donation to a mutually agreed upon charity, organization or non-profit.
Lisa's rate is $60.00 per hour. Contact her at Lisa@SacredWithin.Us

What is a Spiritual Community Group?
Often it is hard to find communities where people engage at vulnerable levels. A Spiritual Community Group can provide a safe environment that encourages growth among spiritually minded participants. Relationships, within the group, deepen as each individual moves toward authenticity. By offering a choice of open-ended questions and assignments, a Spiritual Community Group allows each person to share what is comfortable at any given gathering. As the level of listening deepens among group members, participants feel freer to open up to one another. As conversation morphs into communing, the group watches judgments fall away and begins to experience oneness.
I welcome groups of three, six, nine or twelve to initiate the beginnings of a Community Group. Meetings will take place in person, by conference call or Zoom @ $60.00 per hour, rather than $60.00 per person.
For Spiritual Direction in person, by phone or Zoom, contact Lisa at lisa@SacredWithin.Us
"Spiritual Direction, at it's best, is coming home to one's truest, God created self to find a more embracing, compassionate heart."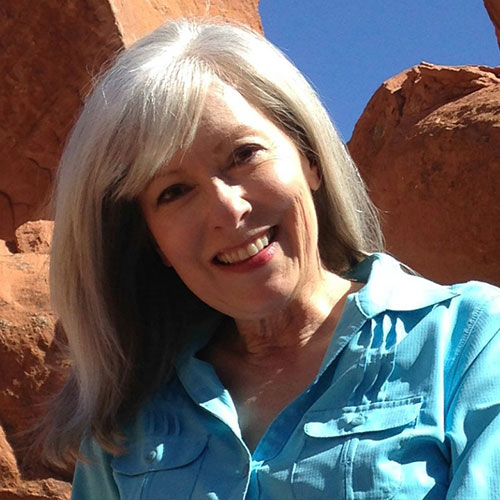 "Spiritual Direction is not as much about problem solving, overcoming or working toward as much as becoming spiritually present by embracing what is, letting go of what is not and trusting the Sacred within."
"A Spiritual Community Group can provide a safe environment to encouraging true growth among spiritual friends."